Student images are now online!
But hurry, you only have a limited time to order.
For fastest delivery,
make your selections online today!
Here is a video of the order process.
To view your images click on the link at the bottom of the page:
Please read through all of the instructions
1. Enter "Students" in the Last Name Box,
click on the Continue button
2. Scroll down below "My Category is…"
Click on "Champions Students"
3. Scroll through to find your images
then Click on your image
4. Click "Background" to view different backgrounds
Pick image and background then click "Continue to Order Photos")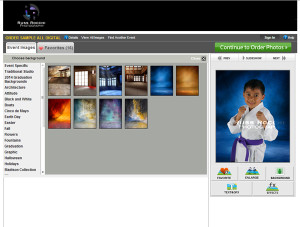 Choose your option then click "Add to Cart"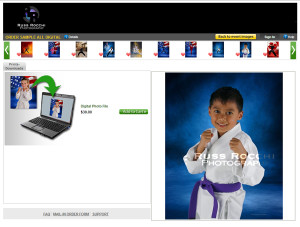 Resize your image by clicking the "+" or "-"
and center by clicking the arrows.
(You must click the "+" at least once)
At this screen you can also add text
(Name, Year, etc.)
Please make sure that you size your
image to match the background.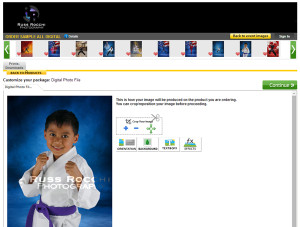 Also, any green in the image disappears
so if your child has green on their belt,
or wearing green, click on the "i" in the
top right corner of the chosen image to
find the image number (example – 03067)
In addition, if anything else needs fixing,
some of the background stand or
the lights are in the shot, click on
the "i" in the top right corner of the
chosen image to find the
image number (example – 03067)
Please email the image number to
BEFORE YOU PLACE YOUR ORDER.
Also, if you happen to need a
copyright release CLICK HERE
CLICK THE LINK TO VIEW YOUR IMAGES
http://tinyurl.com/Champions2015
If you have any questions please let me know.
Thank you,
Russ Rocchi